Recording
Jason de Wilde has recorded artists professionally since 1989, and throughout that time has learned the intricacies of the studio environment, capturing and enhancing musical performances quickly and accurately. When you work with Jason, he will go at your pace, expertly guiding you through the world of the analog or digital recording studio, ensuring that your music is captured in the way you want to hear it. He is equally at home on large-format mixing consoles or in-the-box and is highly experienced in industry standard DAW's (Pro Tools, Logic, Reason).
When working with Jason in the studio, the process is smooth, transparent and no-fuss. Capture your performance quickly if you want, or take the time to experiment, enhance and create new and unique sounds.
Jason is comfortable recording most styles and genres, and has worked with a large number and variety of artists. Pop/rock bands, singer-songwriters, jazz musicians, classical musicians, electronic, hip-hop, and country and western artists are all in Jason's extensive portfolio.
Budgets are flexible too. For small overdubs and singer-songwriters, Jason's Big Splash Studios at Katoomba in the Blue Mountains of NSW is a great solution. For larger projects, Jason has access to state-of-the-art analog and digital recording studios in the heart of Sydney. With a full compliment of mics at his disposal, Jason ensures that your sound is captured true to its tone. Projects can be recorded on the industry standard Pro Tools platform, or on to analog 24-track tape.
And once you leave the studio, Jason will keep on working, making sure that all work is edited, cleaned, and tuned (if necessary) to provide you with a professional sounding product ready for mixing. If the mix is to be outsourced, Jason will prepare your project files ready for the engineer to seamlessly continue the work.
For your next recording project, contact Jason de Wilde.
Mixing
A great recording deserves a great mix. It's got to sound professional. And while many artists are happy to record themselves in their home studio, they struggle with finalizing their product. Fortunately, Jason de Wilde loves mixing, and can objectively take your music to a higher, more professional and releasable level. With Jason at the helm of the mix, your music will have depth, clarity, warmth and excitement.
Again there is flexibility. For artists who want ultimate control, come in to the studio for the mixing session. You can critique the music on the spot and make alterations right there and then.
But if you've got other places to be and other people to see, why not take advantage of the Online "J-Mixing Service"? Just Dropbox your files, and at the agreed time, your mix will be ready. And if you want any changes, different versions, instrumentals, stems, this can all be easily achieved.
The mix is what your listeners hear, and it's important to ensure that the mix is as best as it can be. For professional sounding mixes that won't cost you the earth, contact Jason de Wilde.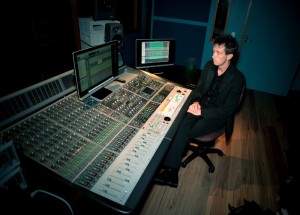 The Online "J-Mixing" Service
For your ease and convenience, try the online "J-Mixing" Service. This service is available worldwide and is a fast convenient way to have your music mixed by a professional without the need to be in the studio. Dropbox the files in Pro Tools 10 format, chose the package that best suits your music and budget, and let Jason do the rest.
At the agreed time, your mixes will be ready for your critique. With all packages, you have the option to request changes, make different versions (instrumental, vocal up/down mixes) or stems.
For further details, download the "J-Mixing" Terms and Conditions.